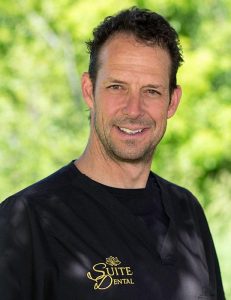 Dr. Rod R. Spencer, DDS
Our goal is to provide each guest with a dental experience that exceeds his or her highest expectations. We achieve this by staying on the leading edge of dental technology while maintaining an atmosphere that is warm, friendly, and relaxed. My team and I have a passion to build relationships. We inspire confidence and spirit by helping people enjoy their smiles and dental visits. My ultimate goal is to help you reduce the amount of time spent in the dental chair. I was able to learn how to treat not only the dental problems, but, more importantly, how to treat the cause of dental problems. Addressing both is the key to staying out of the chair and having predictable end results that last. Fewer appointments equal more time to enjoy the better things in life! We maintain our high standards by attending continuing education courses consistently. The many hours of continuing education energize my quest for excellence in dentistry. I am one of the most highly-trained cosmetic dentists in the area. I have also personally received the benefits of cosmetic dentistry and advanced preventive dentistry.  The rewards are so incredible I wish I could have done it years ago. I recently sold my 20-year practice in Kalispell, MT, to relocate to my beloved Bozeman area.  Not only am I a dental junkie, but I am also an outdoor junkie.  I love everything our gorgeous state has to offer and I am blessed to be able to live here and enjoy it all with my awesome family and friends.  I was born and raised in Great Falls and I am a fourth-generation native of the state. I am proud to be a deep part of this wonderful place. I love people, the community, helping neighbors, and enjoying every moment.
I guarantee you will notice a warm difference with my office and my team from the moment you walk through our doors. Please come by to check us out any time. I look forward to showing you our new facility and helping you experience that "Warm Montana Welcome."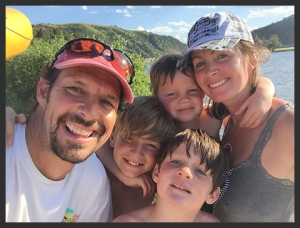 Advanced Training
Aesthetic Dentistry – Multiyear dedicated process to LVI (Las Vegas Institutes for advanced studies)
Restorative Reconstructive Dentistry – Multiyear dedication process to CRE (Creating Restorative Excellence- Dr. John Kois, Seattle.)
Spear Continuum – The pursuit of great dentistry series. Founder of the Bozeman Study Club hosting local specialists in oral surgery, orthodontics, periodontics, ­­­prosthodontics as well as general dentistry with a mission to share and improve the way we serve and care.
American Academy of Cosmetic Dentistry – Member
American Dental Association – Member
Academy of General Dentistry – Member
Seattle Study Club – Member
Montana Dental Association – Member
Blue Ribbon Seminars – Member
Community Service
Great Falls Beautification Association (GFBA) – Fifth-generation Great Falls, MT, native. Dr. Spencer worked as a landscaper labor man all throughout high school and college to help fund his education. As a member of the GFBA, he donated hundreds of hours of community service to help landscape and beautify his hometown parks and entry ways.
Bullhook Community Health Center – Dr. Spencer was instrumental in helping run the dental departments in Havre, MT, during their transition period (2012-2014) and spent hundreds of hours helping structure, manage, and serve the needs of others.
Local school screenings and sealants – Dr. Spencer helped for many years by donating his time back to the community.
Donated Dental Health Services (DDS) – Dr. Spencer's membership spans over 15 years of helping those in need and giving back to the community.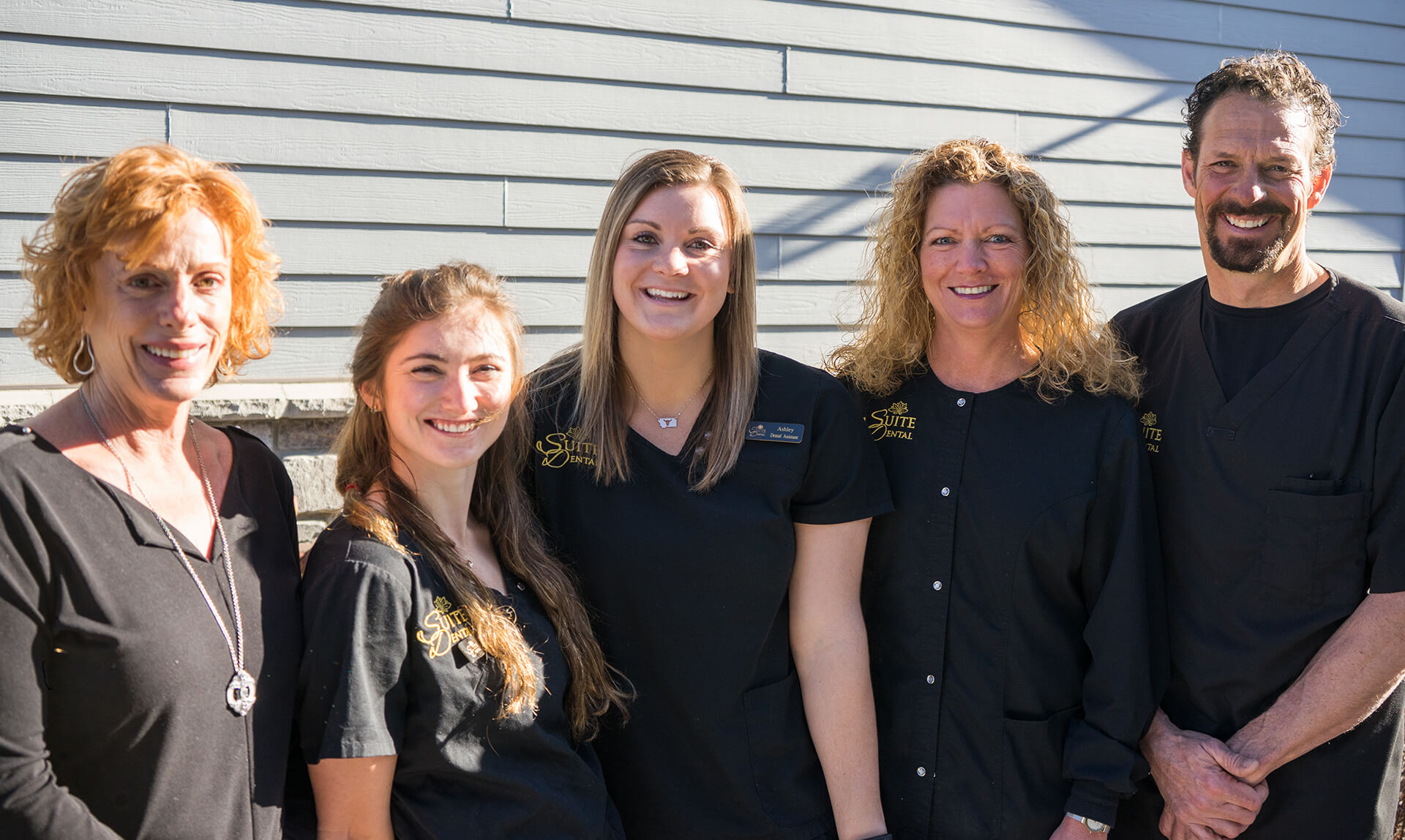 Meet Our Team
Our kind and friendly dental team at Suite Dental is dedicated to you and your smile, and we do all we can to make sure you have a positive and successful dental experience at our office. In fact, we provide a dental office that feels like a little home. We also provide headphones, blankets, massage chairs, warm facial towels, snacks, complimentary nitrous oxide, and more. We like to roll the red carpet out for you in any way we can. You are our priority, and and you will notice this when you walk through your new dental home doors. To learn more about our dental team in Bozeman, Montana, please read our biographies or call our office at 406-602-4100!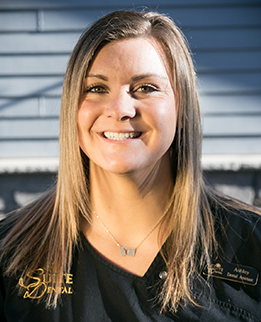 Ashley Medeiros 
I am privileged to have graduated from Carroll College in 2015 with a Major in Health Sciences and Public Health. I am grateful to be able to use the skills I learned at Carroll in my everyday activities at Suite Dental. My favorite part of my job is meeting new people and helping them maintain a healthy life.
I am born and raised in Montana and am an outdoor enthusiast. In my free time, you will find me in the mountains or on the river. I have a passion for hunting, fishing, and hiking.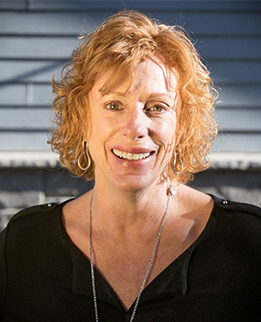 Michele Wodey 
Michele and her husband of 33 years, Rich, relocated to Bozeman from Virginia in January 2016. After visiting their daughter there for five years, they decided Montana was their happy place. Being in the outdoors and in our beautiful mountains hiking, kayaking, snow shoeing and fly fishing is what excites Michele and Rich the most. Michele loves being with her dogs and friends enjoying our beautiful state.
Michele and Rich have three beautiful grandchildren that reside in Ohio and a daughter who has chosen to make Bozeman her home.
Michele retired from the Financial Services industry after 30 years and decided to join our clinic to learn more about dentistry, as she loves being around people.
We hope you take the opportunity to stop by and meet her soon.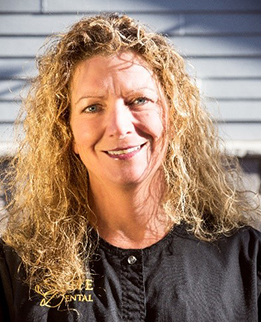 Ronda Young 
Ronda joined the Suite Dental team in April, 2018 brining with her over 20 years of experience as a registered dental hygienist. A Georgia native, she earned her degree from Clayton State College, then went on to advance training in comprehensive dental hygiene at the Las Vegas Institute for Advanced Dental Studies. Ronda is a certified soft tissue dental laser therapist with a focus on treating periodontal disease. She has a passion for professional and personal growth and prides herself on being gentle and thorough.
In her free time, Ronda and her husband, Dan, can be found running, camping and traveling while they share a life that makes spending time in nature a priority.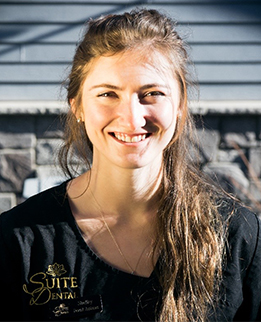 Shelby Cerkovnik 
I moved from Denver to Bozeman in 2013 to attend Montana State University. During my time at MSU, I played on the women's varsity tennis team for four years. I graduated from with a bachelor's degree in business management in December of 2017 with a focus in pre-dental. I have wanted to go into dentistry since I was a child, and I am currently in the process of applying to dental school. Other than tennis, I enjoy painting and biking in my free time. I love working here because I learn something new everyday and get to work with an incredible team to help our patients.