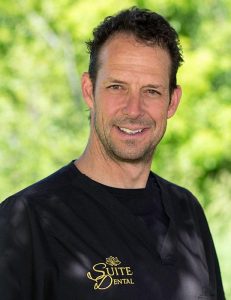 Dr. Rod R. Spencer, DDS
Our goal is to provide each guest with a dental experience that exceeds his or her highest expectations. We achieve this by staying on the leading edge of dental technology while maintaining an atmosphere that is warm, friendly, and relaxed. My team and I have a passion to build relationships. We inspire confidence and spirit by helping people enjoy their smiles and dental visits. My ultimate goal is to help you reduce the amount of time spent in the dental chair. I was able to learn how to treat not only the dental problems, but, more importantly, how to treat the cause of dental problems. Addressing both is the key to staying out of the chair and having predictable end results that last. Fewer appointments equal more time to enjoy the better things in life! We maintain our high standards by attending continuing education courses consistently. The many hours of continuing education energize my quest for excellence in dentistry. I am one of the most highly-trained cosmetic dentists in the area. I have also personally received the benefits of cosmetic dentistry and advanced preventive dentistry.  The rewards are so incredible I wish I could have done it years ago. I recently sold my 20-year practice in Kalispell, MT, to relocate to my beloved Bozeman area.  Not only am I a dental junkie, but I am also an outdoor junkie.  I love everything our gorgeous state has to offer and I am blessed to be able to live here and enjoy it all with my awesome family and friends.  I was born and raised in Great Falls and I am a fourth-generation native of the state. I am proud to be a deep part of this wonderful place. I love people, the community, helping neighbors, and enjoying every moment.
I guarantee you will notice a warm difference with my office and my team from the moment you walk through our doors. Please come by to check us out any time. I look forward to showing you our new facility and helping you experience that "Warm Montana Welcome."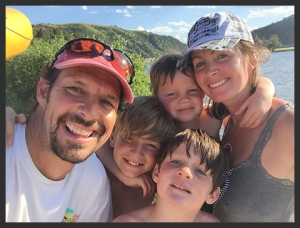 Advanced Training
Aesthetic Dentistry – Multiyear dedicated process to LVI (Las Vegas Institutes for advanced studies)
Restorative Reconstructive Dentistry – Multiyear dedication process to CRE (Creating Restorative Excellence- Dr. John Kois, Seattle.)
Spear Continuum – The pursuit of great dentistry series. Founder of the Bozeman Study Club hosting local specialists in oral surgery, orthodontics, periodontics, ­­­prosthodontics as well as general dentistry with a mission to share and improve the way we serve and care.
American Academy of Cosmetic Dentistry – Member
American Dental Association – Member
Academy of General Dentistry – Member
Seattle Study Club – Member
Montana Dental Association – Member
Blue Ribbon Seminars – Member
Community Service
Great Falls Beautification Association (GFBA) – Fifth-generation Great Falls, MT, native. Dr. Spencer worked as a landscaper labor man all throughout high school and college to help fund his education. As a member of the GFBA, he donated hundreds of hours of community service to help landscape and beautify his hometown parks and entry ways.
Bullhook Community Health Center – Dr. Spencer was instrumental in helping run the dental departments in Havre, MT, during their transition period (2012-2014) and spent hundreds of hours helping structure, manage, and serve the needs of others.
Local school screenings and sealants – Dr. Spencer helped for many years by donating his time back to the community.
Donated Dental Health Services (DDS) – Dr. Spencer's membership spans over 15 years of helping those in need and giving back to the community.
Meet Our Team
Our kind and friendly dental team at Suite Dental is dedicated to you and your smile, and we do all we can to make sure you have a positive and successful dental experience at our office. In fact, we provide a dental office that feels like a little home. We also provide headphones, blankets, massage chairs, warm facial towels, snacks, complimentary nitrous oxide, and more. We like to roll the red carpet out for you in any way we can. You are our priority, and and you will notice this when you walk through your new dental home doors. To learn more about our dental team in Bozeman, Montana, please read our biographies or call our office at 406-602-4100!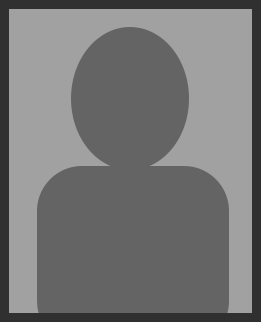 Sarah Neslund – Treatment Coordinator 
In 2007, my two young daughters and I left our home in Southern California to relocate to Townsend, Montana, in order to live near my dad who I have remained very close with throughout my life. My favorite activities include just about anything that can be done under the sun or stars. Upon moving to Montana, I began working at a local dental office and had the awesome opportunity to learn about hands-on dental assisting and to realize that is what I love most about my profession. I love to connect with and interact with people.  
When I first met Rod Spencer and had the pleasure of working with him, I was most impressed with his heartfelt, genuine, and empathetic approach when interacting and communicating with his patients and with people in general. I believe a doctor-patient relationship is critical to the practice of healthcare and is essential for the delivery of high-quality healthcare. Rod is an accomplished dentist who is humane, compassionate, and supportive. From my experience, these bedside skills are disappearing in a technology-focused practice of healthcare. I believe one of the biggest elements in having good chairside manner is empathy. When a patient comes into a healthcare office, they need to be shown that you truly understand. This natural ability of Rod's is not really something that can be learned or taught but rather an innate gift he was born with. For this reason, I feel truly blessed for my opportunity to work for such a unique and successful individual.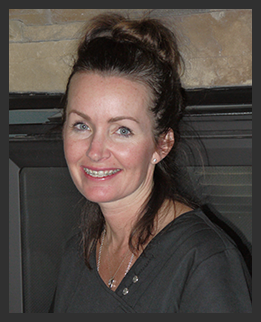 Jessica Spencer – Licensed Esthetician/Office Manager 
Jessica Spencer began her career as a dental assistant in 1997 after she attended Dakota County Technical College in Rosemount, Minnesota.  She has spent the past 15 years learning all aspects of running a dental office. In 2013, she decided to take the opportunity to further her career by attending the Healthworks Institute where she received her license to become an Esthetician. It has long been her desire to change people's perception of the dental office to make it a more enjoyable experience.  No more "I hate the dentist."  Her goal is to provide a warm, comfortable, relaxing, spa-like environment with esthetic services on the menu.
When not running a small business, Jessica is with her four boys—five if you include her husband, Rod!  They love to do all the outdoor activities that Montana provides.
"I look forward to changing your perception of the dental experience!"
Ashley Medeiros 
I am privileged to have graduated from Carroll College in 2015 with a Major in Health Sciences and Public Health. I am grateful to be able to use the skills I learned at Carroll in my everyday activities at Suite Dental. My favorite part of my job is meeting new people and helping them maintain a healthy life.
I am born and raised in Montana and am an outdoor enthusiast. In my free time, you will find me in the mountains or on the river. I have a passion for hunting, fishing, and hiking.